This year the Scottish Tour was away in North Yorkshire. No less than 17 cars: 5 RRs, 4 MBs, 3 WRs, one S5 Sportback, one coupé, one R8, one S3 Sportback and a great second generation RS3 Sportback. A total of 32 members from 80+ to 10 years old, yes, the quattro Owners Club caters for all ages.
Our base was in Pickering at the "Best Western Forest and Vale hotel" in the centre of town. Arrivals were programmed for Thursday afternoon when all members could enjoy at 16h00 tea and cake. During dinner, Terry handed out the program and driving routes for Friday and Saturday. After the meal, the cars were divided into 4 groups each with a leader for both days.
Friday morning started with some rain but we didn't mind, after all we were all driving quattros. First stop was at the Abbey Stores Tearoom followed by some more brisk driving and the sun came out before we stopped for lunch. An excellent occasion to catch up with all the participants.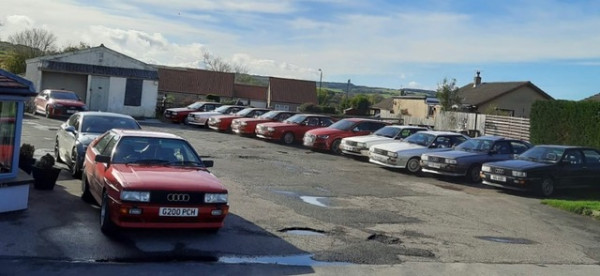 We also went to Thornton-le-Dale the home of Bangers & Cash. Still enjoying the sunshine, we all returned to the hotel to get ready for our dinner.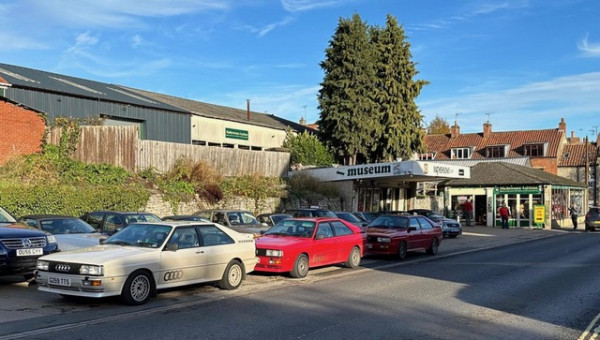 Saturday morning was Yorkshire Dales day followed by a lunch stop was at the highest pub in England. In the afternoon we all enjoyed our drive back to the hotel for the gala evening meal. As always, a very special thank you to the organisers: Mick, Keith, Stephen and Terry. We are all looking forward to the 2023 Tour, this time back in Scotland.