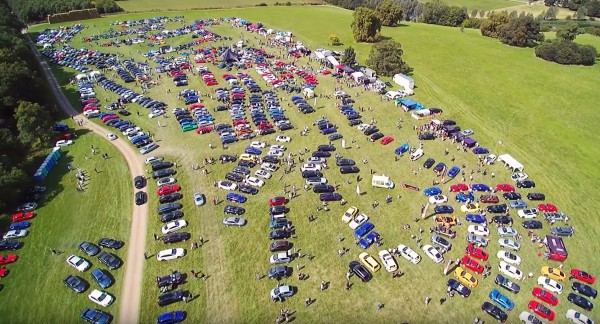 Audis In The Park 08/08 & Tatton Park Classic Spectacular 21/08
After nearly 18 months of COVID restrictions the Classic Car Shows are back on the menu and so I got looking. The first I attended was the Audis In The Par early in August. The Club has had a stand at this event for some years and has been well attended, so with Andy Galloway unable to do it this year, I took up the baton.
The event as a whole was well supported with other clubs, the largest being the AOUK and various TT Clubs.
The oldest I saw was an Audi 60 as well as a couple of NSUs. There was also Audi's new RS e-tron GT on display - don't think you can get one at the moment due to part supply issues! Although the price would be the issue for me at over £111,000!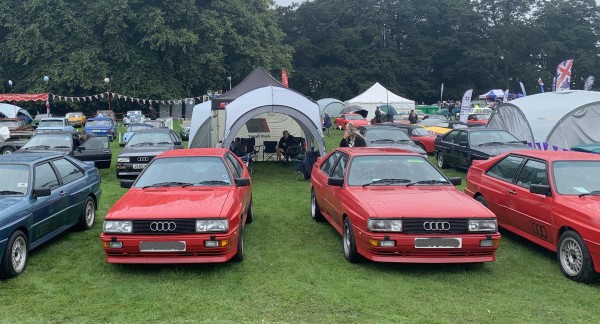 I then attended the Tatton Park Classic and Performance Car Spectacular the weekend 21st/22nd August, the Club stand ably organised by Phil Jameson, as he has done for many years. I was there just on the Saturday and we had a pleasant drive over Woodhead from the right side of the Pennines to the Showground in Cheshire. We had 10 Urs on the Stand, WRs, MBs and RRs, one of the RRs being on a R plate as it had been in storage for some years before being registered.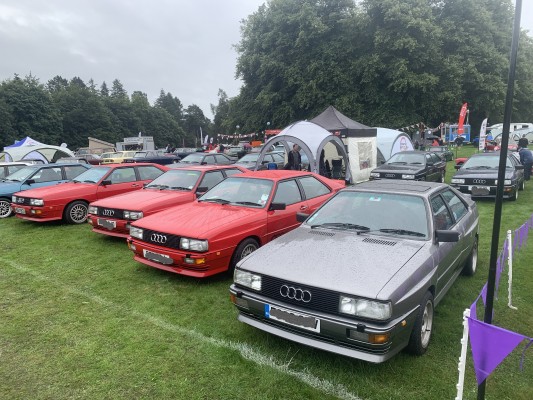 As the title of the event shows there was a large and varied display of all makes and models which was interesting to walk around.
To end, why the title Summer Showtime!? Well, this being the UK - summer doesn't mean sunshine and so both events had extended periods of rain but it didn't dampen the interest from other attendees from enquiring and enthusing over the quattros.
Mick