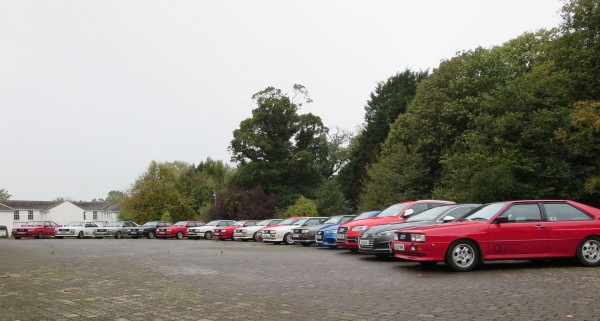 It was a while coming due to COVID, the last Tour being the Lincs. one in 2019 and last year's 30th + 40th anniversary celebrations were completely wiped out because of the pandemic. The Tour organisers have done us proud and laid on a brilliant Tour. We met at the Holiday Inn, Dumfries for afternoon tea with special anniversary cakes provided by Alison.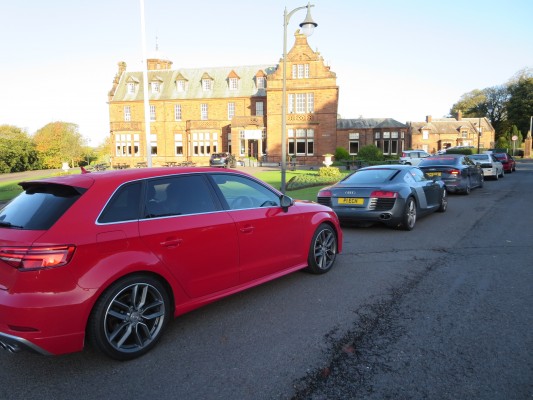 Thursday morning, we set off following the Galloway coast road south and west with a break at the Cream of Galloway ice cream parlour and then on for lunch at the Harbour Inn, Garlieston.
The afternoon saw us continue along the coast, viewing Auchenmaig Bay, before turning inland at Glenluce to head up towards New Galloway and through the Galloway Forest Park
Unfortunately, due to a road closure we were unable to follow the prescribed route and dropped onto the A66, passing through Barnard Castle (eyesight check!). It was then just a straight run along the A66 to Cockermouth and the Trout Hotel, our base for the next two nights, a total run of 168 miles.
We had a coffee stop at Clatteringshaws Loch, part of a hydro-electric scheme. Leaving the coffee stop we turned onto the B7000 and the B729 which turned out to be a brilliant stretch of road designed for quattro driving at the max. We then turned back to Dumfries and the hotel for a well-earned rest having covered 185 miles.
Friday saw us leaving Dumfries for the morning part of the run, heading east out of Scotland and into Northumberland along the road running parallel to Hadrian's Wall. Our group took a slight detour and we ended up running along a single-track lane before finding the main route again. We had a lunch stop at the Golden Lion in Allendale Town. The afternoon we continued south, picking up the B6277, another brilliant stretch of quattro road down Teesdale.