Our theme this year was Zermatt Silver, a colour not seen on a regular basis but it does suit the quattro extremely well. Jeremy brought his immaculate and restored 1984 WR and our vice-chairman Daniel, came with his trusty 1986 WR all the way from Sunderland. We should all thank Jeremy and Daniel for bringing their quattros. The colour choice was an absolute hit with other members and the public at large, we got quite a few good comments, they did look good.
Our own Phil Jameson and his crew fitted the stand as per usual with the traditional Audi and quattro Owners Club colours. With great lighting and the black back drop, one could not miss our stand. We had many visitors and members over the 3 days, asking many questions about the quattro.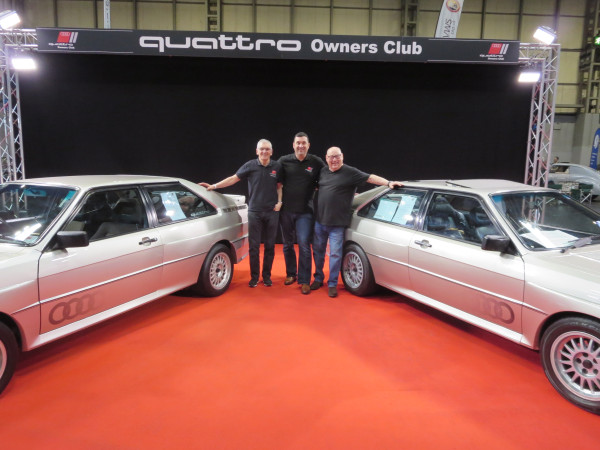 Daniel's Tamiya quattro.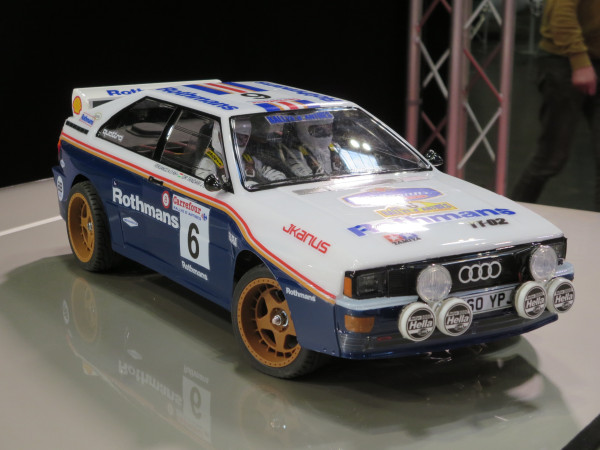 Now looking forward to our next NEC Classic Car Show in November.