Needless to say, the show was a success after a 2-year absence for the reasons we all know. No less than 25,221 visitors, over 10% of the qOC membership came the stand and 8 new members joined the Club.
As always, our own Phil Jameson and his crew did us proud with an excellent stand which stood well above many other clubs. The red carpet, the lighting and a quattro on a plinth were very reminiscent of the display for the launch of the quattro at the Geneva Show in 1980 (albeit rectangular rather than round).
Stephen McPherson brought his freshly restored 1982 quattro all the way from Aberdeen, just a few miles away from Birmingham. Before you ask, yes it came on a trailer which is only fair. Needless to say, it did attract quite a few admirers.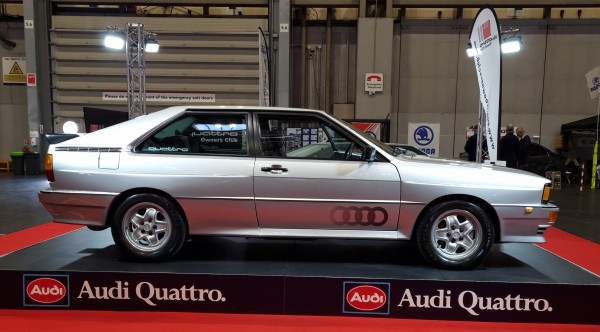 Roger Galvin also brought an un-restored LHD quattro. A very good example awaiting restoration. Roger's car attracted as many admirers as Stephen's, of course for different reasons. One could almost see "restorers" visiting the stand thinking "wouldn't mind restoring one of these".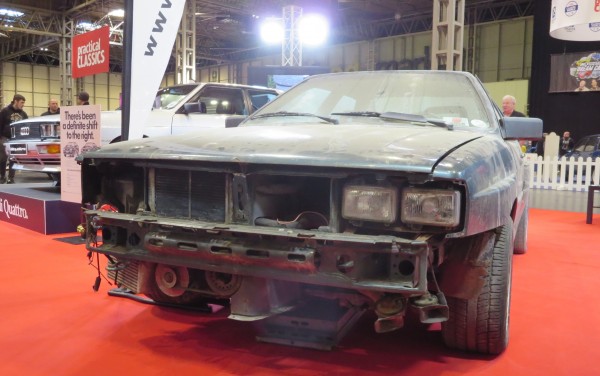 Terry, our Events Secretary, organised a rota for the 3 days of the show with a good team. On Friday Terry, Stephen, Roge and Justin Evans, Trevor Dennis came in the afternoon. On Saturday and Sunday, a small change, Justin off, Salvador in. Taking into account the number of visitors we had, 5 people were definitely needed to man the stand correctly.
We all managed to have some breaks during the day which allowed us to see the actual show. There was also a 2-day auction of classic cars, quite a selection and variety of marques and models, very interesting indeed including two quattros. Here is 1988 WR .... going to Australia!
and Stephen's engine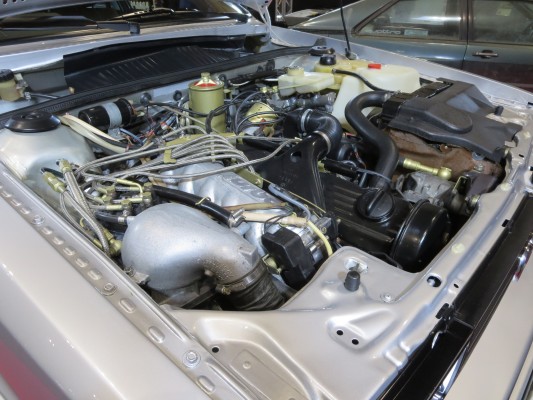 Our stand.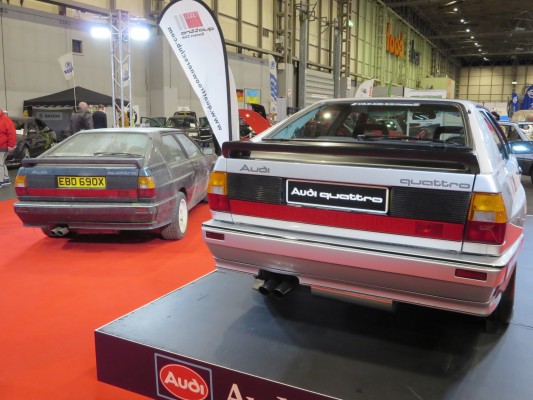 In need of restoration: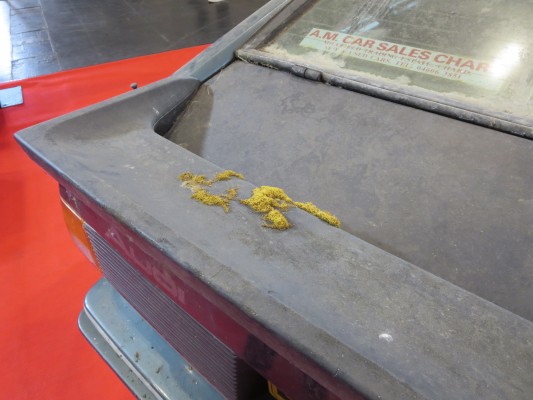 Nice Fuchs wheels.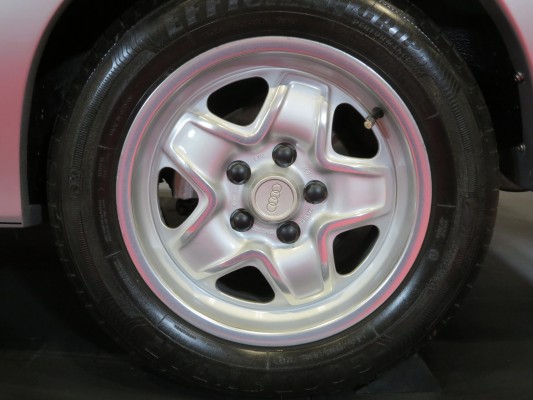 quattro talk ... what else?
Now looking forward to the next show at the NEC, this time in November 2022.