30 members came to see us and duly signed our form to claim our special offer of a free membership for 2023 worth £20 (as advertised in our newsletters). It was good to see familiar faces and meet so many members. We also signed on some new members.
On the left Rahim's gleaming Pearlescent RR, in the middle our Star Car of the month David's S2 20v and on the right Desmond's immaculate WR in Lago Blue.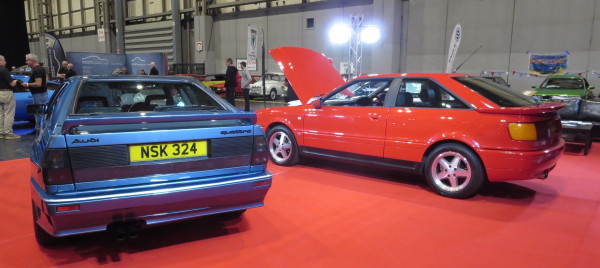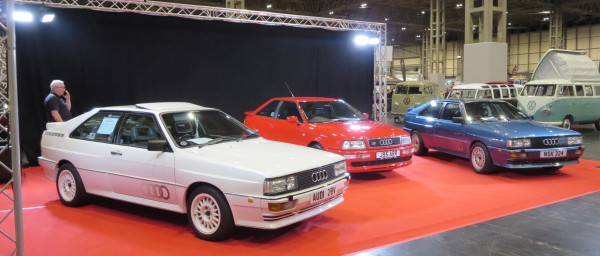 In conclusion, an excellent show for the Club. We must thank all the members who brought their quattros and all the helpers during the 3 days. We all look forward seeing you in 2023.